Are you on the lookout to find ways to hack Snapchat of someone or a business because they are your rival or for any other reason? If so, you should read this article from the beginning to the end. Snapchat is a risky app when you consider the amount of user privacy. This is because Snapchat is an app that is unable to keep users' information private and secure.
How secure is Snapchat and how to hack it
You may need to hack Snapchat account/s for a legitimate purpose.
If you're a parent whose children are young, an employer wishing to monitor the employees at the workplace, you may need to hack Snapchat.
There are quite a few websites furnishing diverse hacking tools for hacking Snapchat.
There're also many mobile apps that enable you not only to spy on the Snapchat account but you can actually hack the accounts.
How to hack into a Snapchat account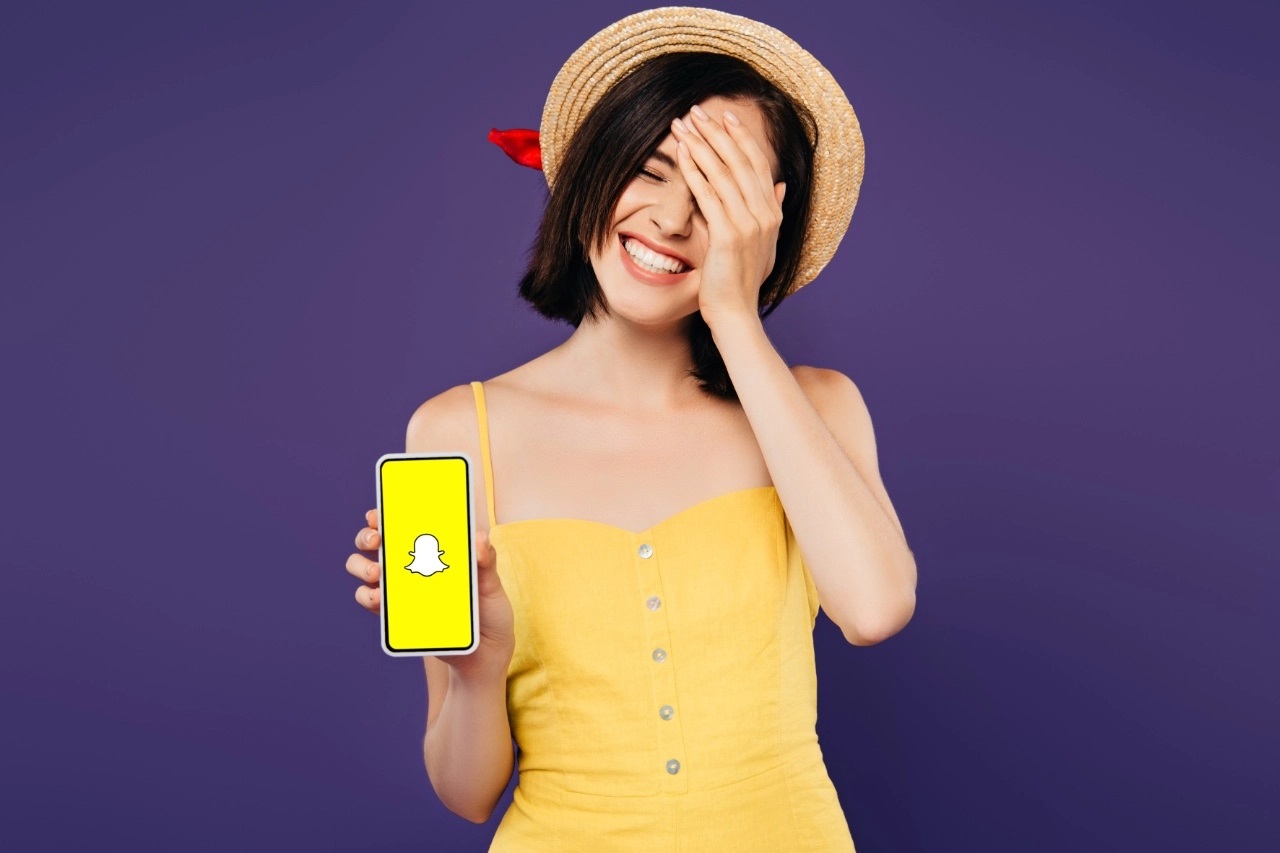 When it comes to hacking into a Snapchat account, the first step is research. Spend some time reading up on websites, blogs, and forums related to hacking Snapchat accounts.
Be sure to pay attention to the methods that experts suggest when trying to gain access, as well as any tips they might offer that could help your efforts.
Create Fake Accounts & Subscriptions
One way hackers attempt to gain access to someone else's Snapchat account is by creating fake accounts with similar usernames and passwords as the target user and then subscribing to them.
This will allow the hacker access without needing a username or password since all subscribers of the fake account will be able to view posts and messages sent by the real user in their timeline.
Use Other Social Media Platforms To Access the Target Snapchat Account
Hackers can also use other social media platforms such as Twitter, Instagram, and Facebook to gain access to someone else's Snapchat account.
By befriending or following their target user on these platforms, hackers can search for clues about possible passwords for their Snapchat accounts.
They may even find direct messages sent from other members of these platforms which contain snippets of data belonging to the target user (such as an email address).
Try Boundary Scanner Tools Used For Hacking
Boundary scanner tools are developed specifically for hacking purposes and scour databases looking for holes in security measures that can be exploited using brute force methods.
These tools are extremely effective at locating weak passwords which are vulnerable enough that they can be guessed easily instead of having too much effort invested from either side.
Once found, hackers can use this data against their target's account and gain access quickly.
How to hack Snapchat?
At the moment there are the following options for free Snapchat hack:
Snapchat Hack Online Tools
Using social engineering.
Autosave feature of the browser.
Hacking smartphone message
Real Snapchat hacking – gaining access to your account and Snapchat password through phishing.
Gaining access to your Snapchat account through public Wi-Fi hacks.
Snapchat Hack via spy apps and keylogger software.
For this, you can follow any of these sets of steps.
Thus, though it's complicated it's possible to hack Snapchat.
Do Snapchat Hack Tools work on the network?
These "tools" are counterfeit and are meant only for you to click on ads, add your email, or go through the survey.
They make money for owners … but you can't see anything from Snapchat.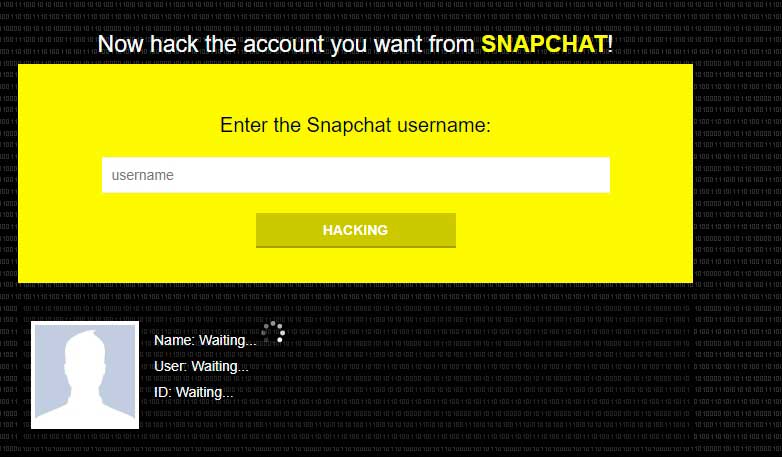 I checked them — right up to taking surveys and providing my email — always the same result — no Snapchat content is being revealed!
They are pretty smart and have small rectangles showing the success of your Snapchat Hack – but make no mistake, they are only interested in making money.
Using social engineering
Social engineering involves influencing a person such that they will give you access to sensitive information or by using methods of human psychology.
It's a method used by hackers to lure the target individual.
Thus, social engineering is to understand the way users behave in response to various queries you make.
This may include mobile numbers of strategic people, names of people, etc.
Social engineering enables you to influence the target person to log on to your webpage by luring them.
For example, free mobile recharge, etc.
You can also use spoof calls. You may change the original number.

You can call someone at their own number.

You can do it on websites like Spoofcard.
However, they're paid services, and be warned that it is illegal to make spoof calls in many countries.
Autosave feature of the browser
Browsers like Google have auto-save features.
This, you can use to hack Snapchat of the target entity.
In the Google Chrome browser for desktop, passwords are saved. you can find out the password.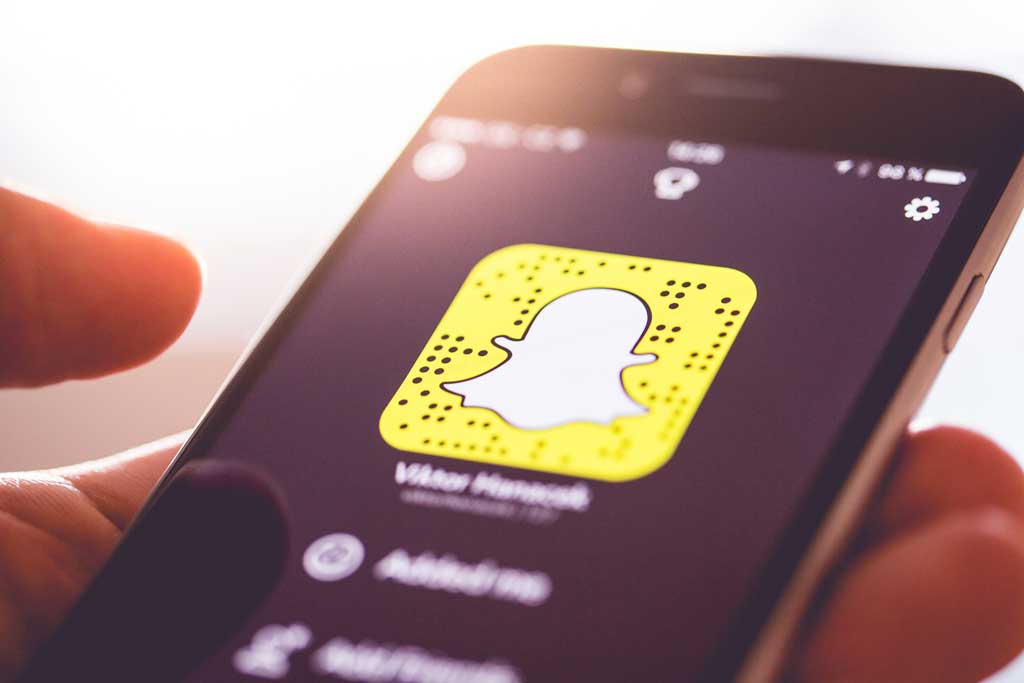 Just follow these steps:
Log on to Google Chrome settings

Scroll down and go to Advanced Settings.

Scroll down, and click Manage Passwords.

You'll get all the passwords saved in the browser.
Click the eye icon to view the desired password.
By hacking smartphone message
You can hack Snapchat using social media messages as well. For this, you can use Mspy as a keylogger. Using this, you can free Snapchat hack and see the text messages.
Go to Snapchat login face, and click 'forgot password?'

Write the username and use reset the password by phone.

Now you can see the code using the Mspy app.
By phishing Method
This is an old, but proven way to hack a Snapchat account from any device. In hacking, this is called phishing.
To understand what a phishing page looks like, look at what a Snapchat login page looks like, but it's actually a fake (the phishing page has a different URL).
In other words, this site looks like the original Snapchat page.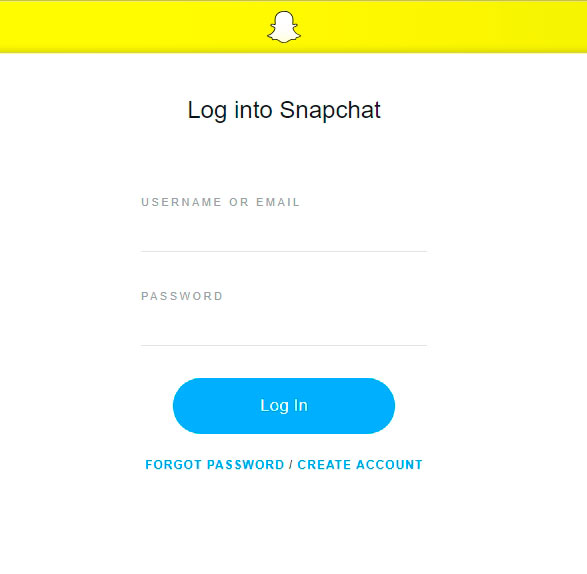 How to create a Snapchat Phishing Page
Can Hackers create a phishing page by web code and then save credentials in a text file but Browser detects it and warn the user?
To bypass this problem We will use firebase. Firebase is a serverless architecture mainly used to build apps.
[stextbox id='info']If someone enters this page and tries to log in to Snapchat, their username and password will be saved in a text file. In this method, you do not need any coding.[/stextbox]
To save the data, you can use one of the options for free databases from Google.
To create a database, you will need: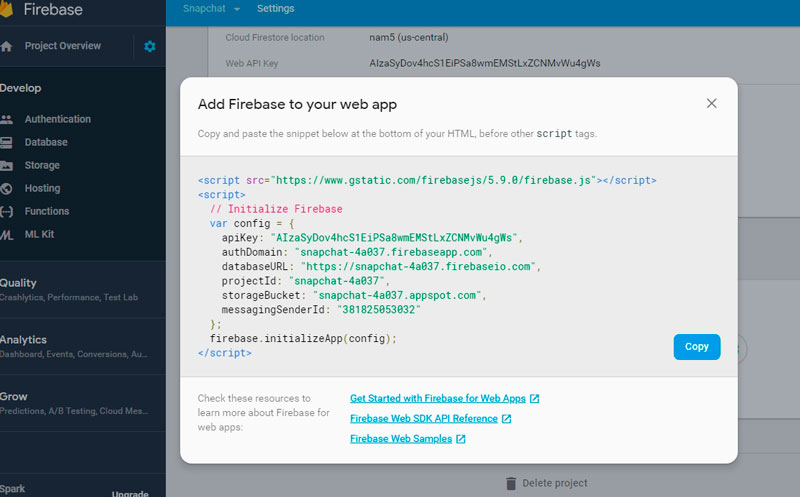 Go to the official Firebase website.
Sign in to your Gmail account if you are not signed in to your account.
Click Go to Console, as shown.
I have already created several projects.
You can create a new one by clicking Add Project.
Adding a project to Firebase. Enter a project name and select a country, then click Create Project.
Click "Database", then in the "Real-Time Database" section, select "Start" and then "ACTIVATE".
Copy this code to Html file and upload files to hosting
To host a page, just copy the code of this page on some inexpensive but reliable hosting.
I used to test the hosting digitalocean.com.
What should be done?
1. Register on a digitalocean.com hosting
2. In the hosting, you must create a new site with a name similar to Snapchat.
3. I created the instant chat page. The full name is snap-chat-page-1.com
4. After that click on the file manager. Download phishing files.
5. Scroll down and click Upload files now.
6. Select the compressed snapcht.zip folder.
7. After downloading, unzip it. It will ask you for a folder name like Snapchat.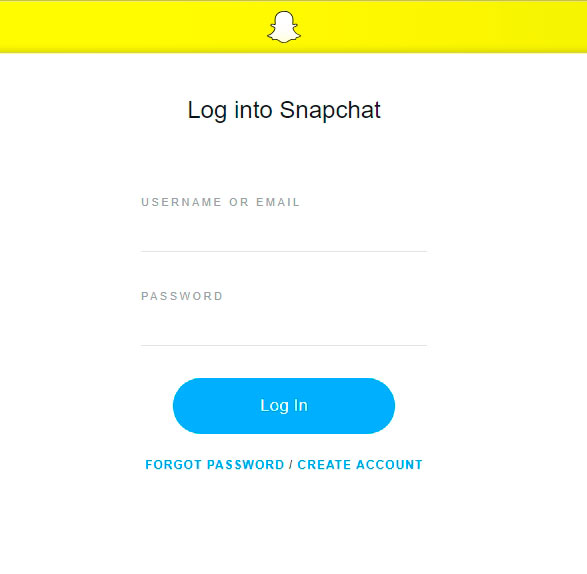 Spyware Is an easy Solution (FlexiSPY, Hoverwatch)
Today, there are dozens of smartphone spying apps available. You can use any of them.
For example, FlexiSPY, mSpy, Hoverwatch, and the like make it easy for hacking the Snapchat account of a person or any other entity.
Using Hoverwatch
Hoverwatch is, probably the most economical Snapchat hack tool that aids you to hack Snapchat accounts. Of course, the app is not that developed.
The main issue is it has no keylogger feature, which stands as a big handicap.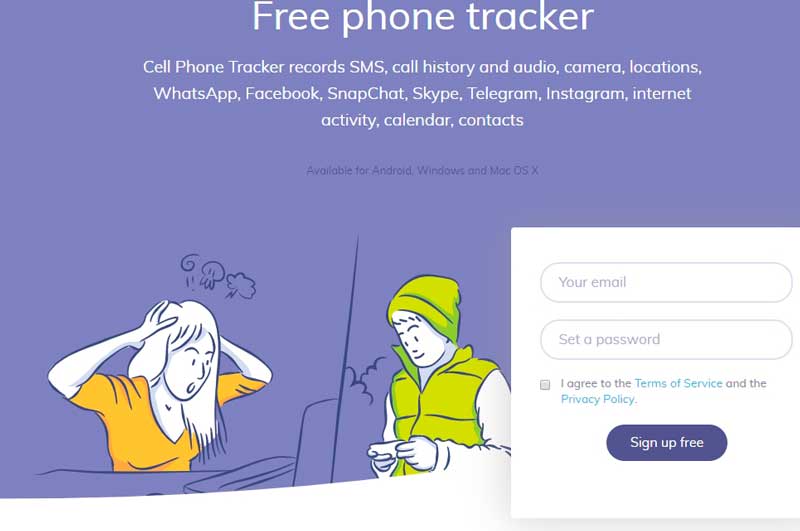 Therefore, if you wish to sneak into the target Snapchat account, you can only do it through the Snapchat spy feature of the Hoverwatch app.
This feature enables you to see the logs of messages as well as deleted videos and images.
Note that Hoverwatch app cannot enable you to find the password of the target Snapchat account.
However, using this app you can monitor as many as five Snapchat accounts at the same time.
---
Using FlexiSPY
FlexiSPY can help you to sneak into the Snapchat account of your target entity. it works swiftly – within a very short time span.
You can do the installation of the program yourself or buy a new smartphone with the installed application with the Android operating system, or iPhone.
FlexiSPY
comes with round-the-clock support and has a money-back guarantee.
---
Using mSpy
mSpy brings you a lot of ability to hack Snapchat accounts. It is easy and simple to use the mSpy Snapchat hack tool service to access Snapchat.
The app works on the basis of working monitoring cell phones.
[stextbox id='info']It can amply help you to monitor the activities performed on your target Snapchat account. [/stextbox]
Thus, you can save the Snapchat file. You can get them shown up using the mSpy's control panel.
The app requires you to be paid to enable you to access the Snapchat account.
---
Conclusion and results
Thus, if you wish to hack the Snapchat account of a person, a group thereof, or any other entity, as we have discussed it is not that hard.
It is also not easy either.
Thus, it is not impossible.
You need to have minimal skills in hacking to help you out.
You can learn it through constant practice.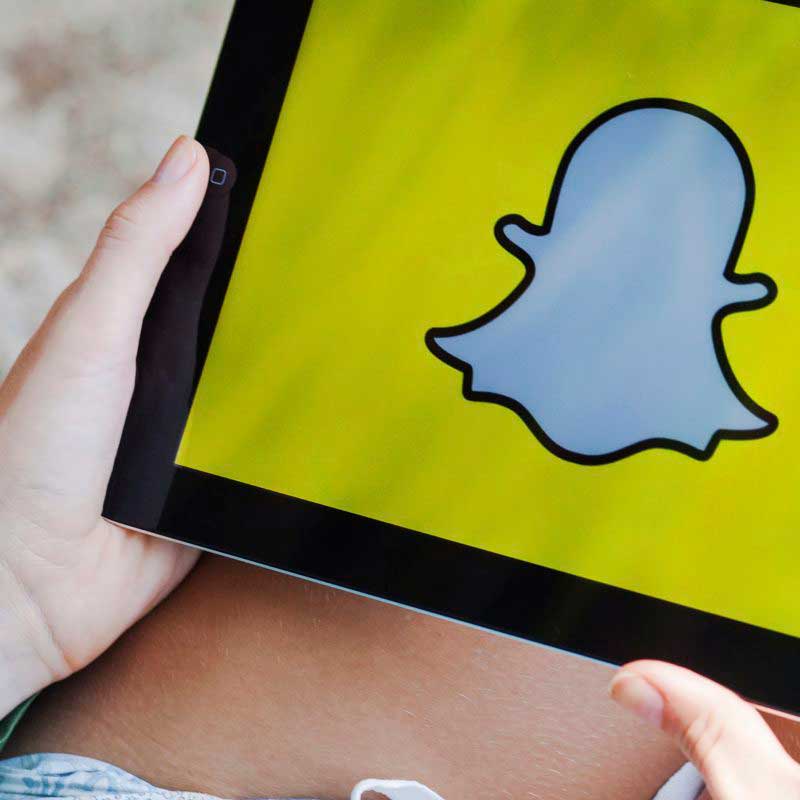 And, when it comes to hacking Snapchat accounts, the question is how appropriate it is from a legal perspective.
By law, it is not permissible to sneak into an account such as Snapchat.
However, in the case you're parents, employers, or professionals, you need to do it within the precincts of the law.
If you're parents discuss it with your kid/s to rule out any miscommunication between you and the kids.
In other cases, employers, professionals, or spouses skeptical of their wife's/husband's behavior should seek expert legal advice before venturing to hack Snapchat accounts.