It has been revealed through various studies that COVID-19 caused by a new virus, Coronavirus, is a respiratory disease that can survive on different surfaces like the screens of your Smartphone, tablet, and smartwatch for up to nine days unless they are thoroughly cleaned.
So to remain safe from the infection of this infectious disease, you will have to disinfect your Smartphone from Coronavirus.
You handle as well as put on the side of your face your touch-sensitive devices very frequently, which can increase the risk of transfer of virus to your skin.
Why clean your mobile devices?
According to reports published in the Journal of Hospital Infection, the virus of corona or Covid-19 can remain on various surfaces like glass, plastic, and metal, etc. for up to 9 days.
Though it is a mate of great concern, it can still be deactivated within a minute by disinfecting these surfaces by using a mixture of 60-70% ethanol and 0.1% sodium hypochlorite or 0.5% hydrogen peroxide.
Thus, to avoid the transfer of coronavirus infection to the skin, it was necessary to clean mobile devices.
How to avoid infection from your phone?
The infection from your phone can be avoided by disinfecting its surface carefully and adequately. You can clean your Smartphone from Coronavirus by wiping it frequently with a solution containing alcohol.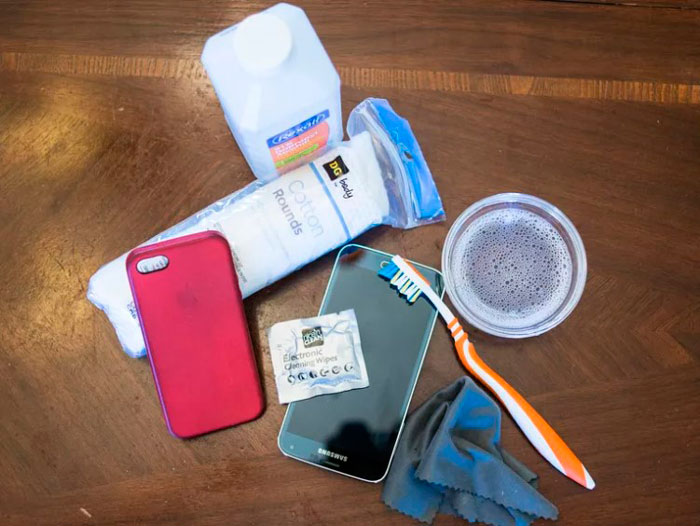 You cannot use harsh chemicals for this purpose as they can be harmful to the oil-repellent coating on your Smartphone, which keeps the smudges and your fingerprints away from it.
Moreover, alcohol can be detrimental to all types of germs, including Coronavirus, on your Smartphone screen.
Medical advice
Medical experts have advised that you can avoid spreading of the infection of Coronavirus by cleaning the screens of all of your devices with a touchscreen like Smartphone, tablets, and smartwatches by using a solution containing more than 60% alcohol along with 0.1% of sodium hypochlorite or 0.5% of hydrogen peroxide.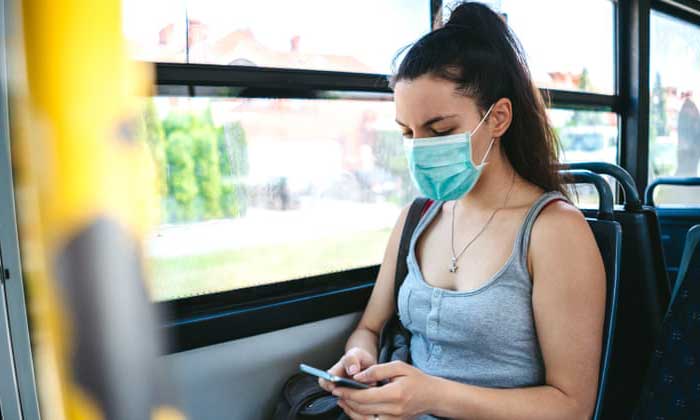 According to them, the virus of this infectious disease can remain on the screen of your devices for up to 9 days if you do not clean them thoroughly and frequently.
It can increase the risk of spreading infection of this virus.
Touch devices
The screen of your touchscreen devices can spread the infection of Coronavirus unless you disinfect it by wiping it again and again with a wipe soaked in an alcohol solution.
The amount of alcohol in the solution should not be less than 60% to get the best results as it can kill the germs on the screens of your smart devices.
Using voice assistants
Older people or people with visual impairment may not understand how to combat Coronavirus if they are unable to clean their mobile devices. In such conditions, to get the information, they can use virtual voice assistants designed by Apple, Google, and Amazon-like Alexa.
It will help them in getting the right information about cleaning their screen-based devices provided by health care authorities instead of being misguided by wrong information supplied by unauthentic sources.
How can you control children from unnecessary contact with the Hoverwatch program?
The Hoverwatch program can help you in controlling your children from contacting with unnecessary people very quickly.
After opening an account with Hoverwatch you can guide your kids to stop using texts without using a two-factor authentication system for text messages as well as not using a device with an infected screen to reply to a text message.
It will help in avoiding the spreading of infection of Coronavirus.
What is the functionality of the Hoverwatch Program?
Parents can use the Parent Control feature of Hoverwatch to control the activities of their children on their smartphones, tablet, or smartwatch.
Parents can initially use this feature to deny or share access to some particular content. For instance, they can block certain websites with adult content or restrict the daily use of computers for a certain period of time for their children.
This feature allows the parents to manage the activities of their children on their mobile phone or other mobile devices by getting information about whit whom they were speaking, websites they were visiting, who are in their contact list as well as for what else they are using their Smartphone.
How to clean the screens of touch devices to prevent Coronavirus?
In order to prevent infection of Coronavirus, you will have to focus on cleaning the screen of your smart devices as it is spreading all over the world at a very fast speed.
You will have to disinfect your Smartphone from Coronavirus by cleaning its visibly dirty surfaces and disinfecting them by using the wipes soaked in the solution containing up to 70% isopropyl alcohol. You should gently wipe all the exterior surfaces of your phone.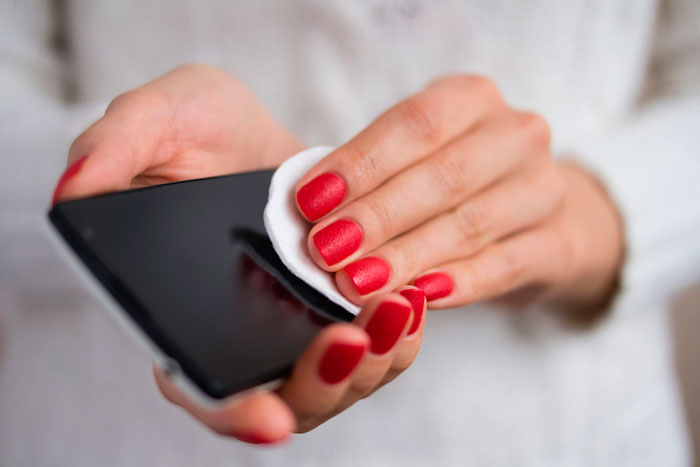 But in any case, you should not use Window cleaner, paper towel, Kitchen cleaners, makeup remover, Rubbing alcohol, hand or dish soap, Compressed air, or vinegar to clean the surfaces of your mobile phone.
How often should we clean touch screens?
As Coronavirus is a novel infection so nothing can be said confidently about how long it will stay on your mobile phone still on the basis of the experiences with various other infectious viruses like SARS etc. it can be said that it can remain there from a few hours to several days.
Its stay can depend upon the levels of humidity and temperature as well as the type of the surface.
According to various studies, the surfaces that are most touched like the screens of the smart devices can be infected with several types of viruses, including Coronavirus, etc.
So, it would be best if you cleaned the touchscreen of your Smartphone, wiping it as many times as you wash your hand to keep Coronavirus away from them.
Conclusions
Thus, you can disinfect your Smartphone from Coronavirus by following the guidelines provided by the health care experts, briefly discussed in this write-up, based on various studies in this regard.
It can help in slowing down the spreading of infection of Covid-19 and eradicating it from the entire world one day.