Apple has always prided themselves on having the most secure smartphone software out of all of the phones in the planet.
So if you wanted to spy on someone who happens to have an iPhone, you may have fell for the thought that it was impossible.
Luckily though, Apple is totally full of shit, and so is their iPhone.
I have known, and a few others have known for 4+ years that iPhone has been cracked by at least 3 different spy software companies.
Apple keeps this under wrap for obvious reasons.
I will probably be getting an email from Apple asking me to take down this post,  but who cares..
Why Apples iPhone need cell phone tracking software
To any Apple yuppy who is horrified to realize that their iPhone isn't as secure as they believed.
They might have some questions on why the software was developed in the first place.. to harm Apple?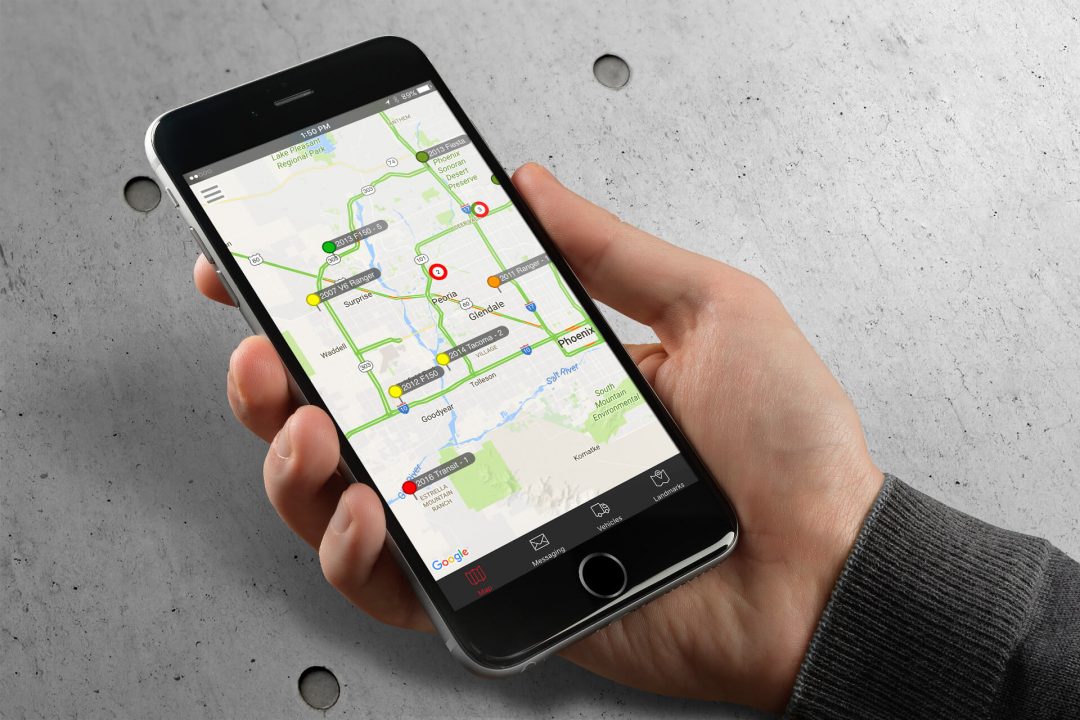 Here's the answer:
An iPhone needs spy software on it if you need to spy on someone! (duh..)
This isn't some attack towards Apple, it's just a fact that sometimes, someone needs to be looked into, and the best way to do that without paying your cities Detective Sherlock holmes to look into things, is to do it yourself..
How a cell phone tracker for iPhone works
To start tracking an iPhone's activities, you'll need the following:
In your hand, you'll need the Jailbroken iPhone that you want to track
A cell phone spy application
Access to the iPhone's main screen. This means that if the phone that you want to spy on has a lockscreen, you will need to know the password.
Five minutes of time..
The reason you'll need to make sure that the iPhone is jailbroken first is because jailbreaking cracks Apple's phone security.
And lets you install applications on the phone that Apple otherwise wouldn't allow..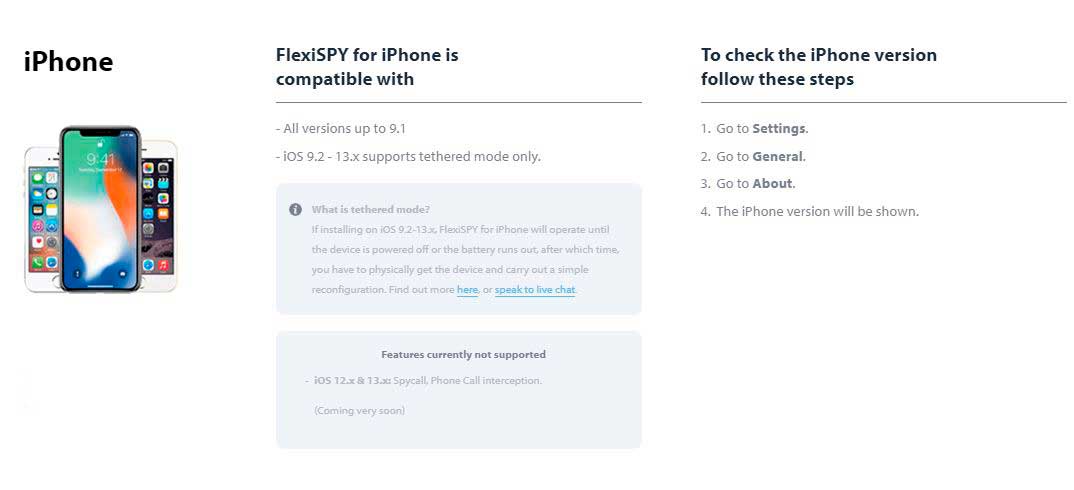 FlexiSPY for iPhone is now compatible with iOS 6.0 – 14.x.
Once you have the software, their phone, and access to get past the phones lockscreen, the process isn't that difficult.
If you purchase the cell phone tracker that I recommend the most, then you can find and installation guide that I've written for it, here.
Cell Phone Tracker For iPhone Features
There are a lot of iPhone software in today's app bloated world.
Some are some are great, some are just ok, and some are fakes.
Whichever you decide to go for (this is my top pick) you'll want to make sure that it can do at least the basics.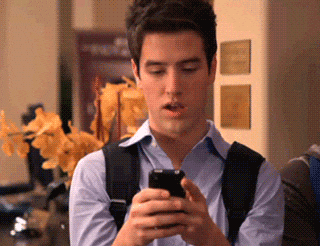 Most cell phone trackers for iPhone will be able to monitor the following:
Phone contacts (with included contact information like address, name and number)
Facebook conversations
Viber chats
Photos
Videos
Phone calls (some spy software can even record phone calls.)
Emails
These are just the features that I recommend that the spy app of your choosing must have, otherwise you could have purchased a better app for your money.
How To Choose The Right Cell Phone Tracking Software For iPhone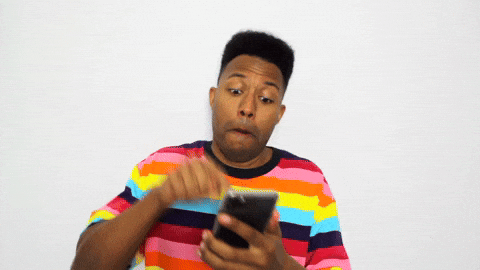 There are undoubtedly a couple of spy apps that you will see again and again while doing research.
You'll come across a couple of big review sites as well, that read like shills for 1 particular spy company.
That's because some cell phone tracking apps do technically work, but not very well.
Those apps put up fake review sites to try to and convince you to buy one of their scam software.
Wrapping up
I only recommend three programs for tracking an iPhone
FlexiSPY
mSpy
Highster Mobile
These spy apps each individually offer something special, and they are real programs.
Some are more expensive than the other in the short run – some cheaper in the long run, but the three I've listed above will work.
If you have any questions about any of the information I have – or haven't – covered above, please contact me  or leave a comment in the comments section below.