FlexiSPY is one of the best cell phone spy / monitoring software programs on the market to date.
This top spy app lets you secretly monitor just about anyone that you need to, be it your kids, loved ones, or employees.
All you"ll need to get started is some type of mobile device.
The entire line of iOS devices -iPhone, iPod, iPad- as well as on all Android devices are compatible.
FlexiSPY can be set up in minutes, and includes in it's package; GPS-tracking, Social chatting app tracking -such as Facebook messenger, and more.
What I think really makes this software special though is the price, the cheapest out there.
Getting To Know FlexiSPY
After the life-time payment is made, you'll be sent the instructions on installing the software onto the phone that you're planning to track.
The process really isn't that difficult, but if you run into any problems, you can talk with FlexiSPY's 24/7 support team who will sort you out.
After you've installed the software onto the phone, it'll be completely hidden from everyone, and it will stay hidden forever.
You're going to be the only person that knows that the phone has FlexiSPY on it.
I can't stress enough that once this software is on the phone, even if the person is some sort of phone expert, they aren't going to be able to locate the software, and there are absolutely no signs that would even lead them to believing that a spy app was on there phone to begin with.
Once FlexiSPY is set up on the device that you installed it on, you can then login to the control panel from any other device that has internet connection – tablet, desktop, laptop, your own phone, etc..
After that you'll be using the control panel as your ops center.
You'll be able to view everything happening on the device you installed the software on.
Features That Set FlexiSPY Apart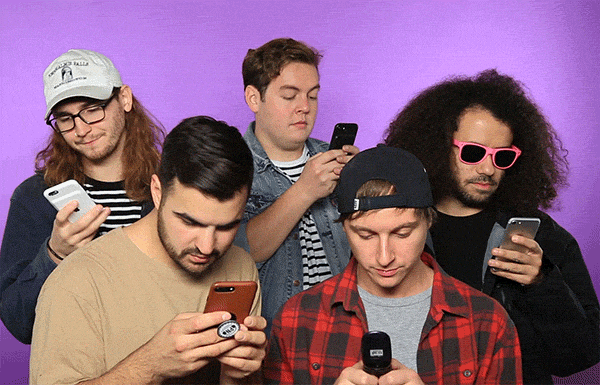 Parents have long needed a way to see what their children are doing with their time, the same goes for employers. So it's only natural that use of cell phone spy software is becoming more and more popular.
FlexiSPY tracks just about everything that the phone being monitored is doing, and this makes it such a good way to protect your children, or ensure the interests of your business.
Here's some of the features I think are truly awesome that you get with this spy app: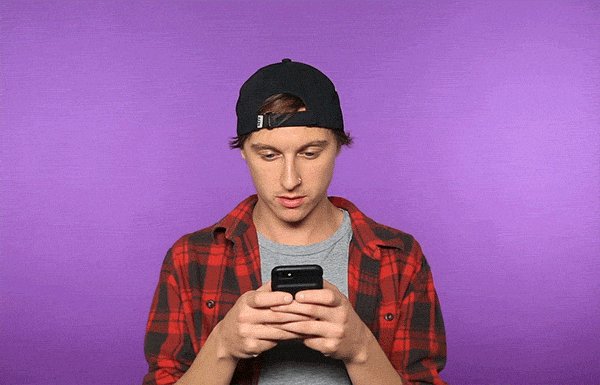 1. Text message monitoring. I think everyone can admit to text messaging being the most widely used way that people communicate.
FlexiSPY gives you easy access to viewing all of their text messages, and all the info contained within those messages. That means the contact information of who they're texting, any photos sent via text messaging, any sent audio, and more.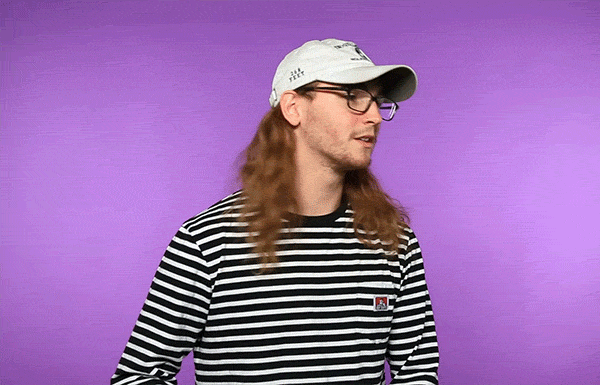 2. Phone call monitoring. FlexiSPY taps you into their phone call activity by showing you who called, when they called, and how long the call lasted. Not only that, you'll also get a downloadable transcript of their call activities.
3. GPS Location Tracking. FlexiSPY lets you see exactly where they are using it's pretty much second to none GPS technology. You also get to see the location history realisticly with map embedded in your control panel -which brings us to number 4.
4. Live Control Panel. FlexiSPY has always carried a great reputation for having a clean, easy to use control panel. With that control panel you can set different triggers, change options on display, and more.
5. Spy Camera. Activate the phones camera, taking a picture of the surroundings of the phone.
6. Browser History. One of the most enlightening of all the features. View the websites they have visited in the past, as well as any bookmarks they've created.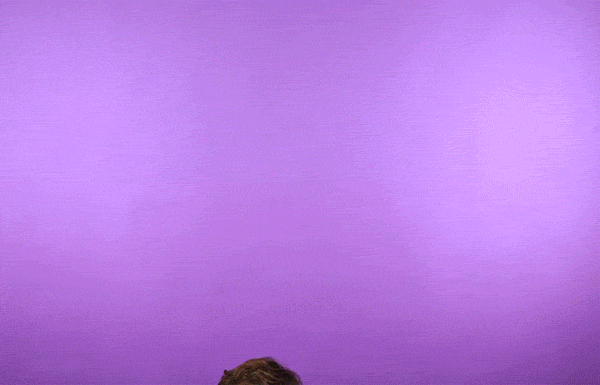 7. Photos. Any photos that the target phone has on it -like pictures taken with the phones camera- will be automatically sent to up to your control panel for your viewing. You'll also be able to view the time and date stamps on the photos, as well as the Meta data which contains gps location info.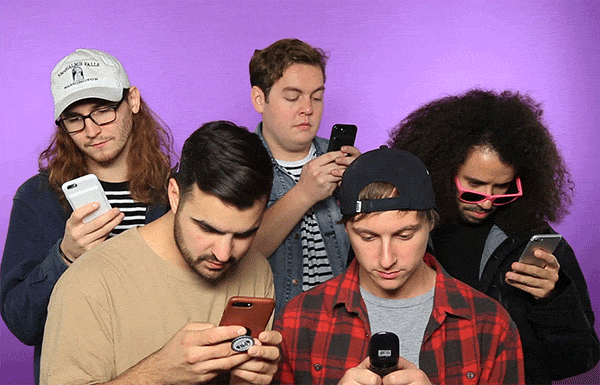 8. Email Monitoring. You'll be able to secretly monitor the comings and goings of their email. even if they are sending and receiving their emails using an email app like yahoo mail, or gmail. You'll also get the info on the people that they're emailing, and getting emails from.
9. Contacts. This feature will show you all of the contacts that are on their phone. This includes name, number, and any extra data that was entered when the contact was created on the phone -such as address info, work phone number, etc.
10. Social Media Monitoring. No spy app can be complete without being able to monitoring their Social Media activity. Children -especially teens, as well as employees- are using apps like Twitter, Facebook, WhatsApp, Skype, and more. FlexiSPY captures all this data for you to view.
11. Remote Uninstall.
If there ever comes the time that you want FlexiSPY off of their phone, you're covered.
Just use the built in remote install feature which uninstalls FlexiSPY without you needed to touch the phone.
The screenshot I am showing above is really just a small taste of what you get with FlexiSPY.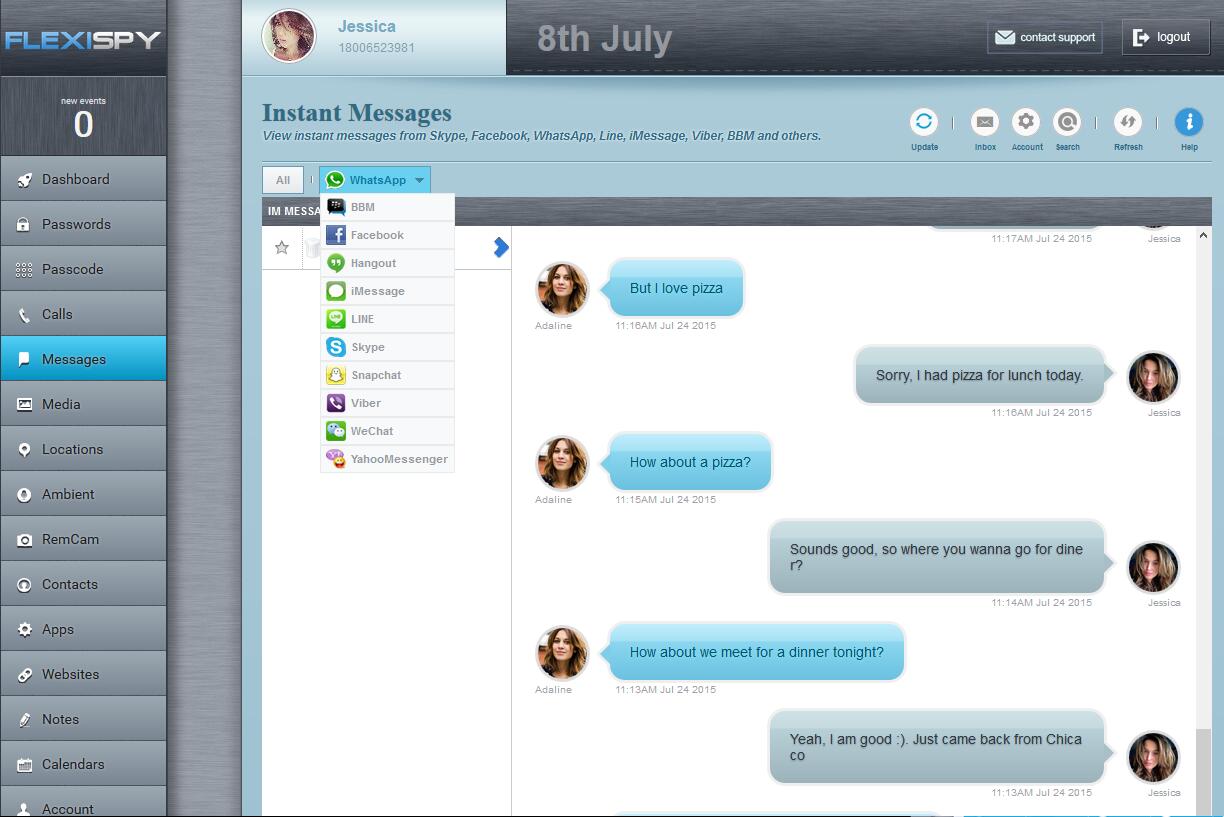 If you're interested in looking at everything that this spy app can do for you, click here.
Closing Thoughts On FlexiSPY
What FlexiSPY gives you in terms of features is not that different than what other cell phone spy software gives you, but what makes FlexiSPY stand out is it's price point.
Being able to have lifetime access to all the features at a low cost is a pretty good reason to go ahead and purchase this software.
It's becauses of this – and everything i covered above- that I feel safe about giving FlexiSPY my recommendation to you.
To learn more about FlexiSPY, head on over to button.